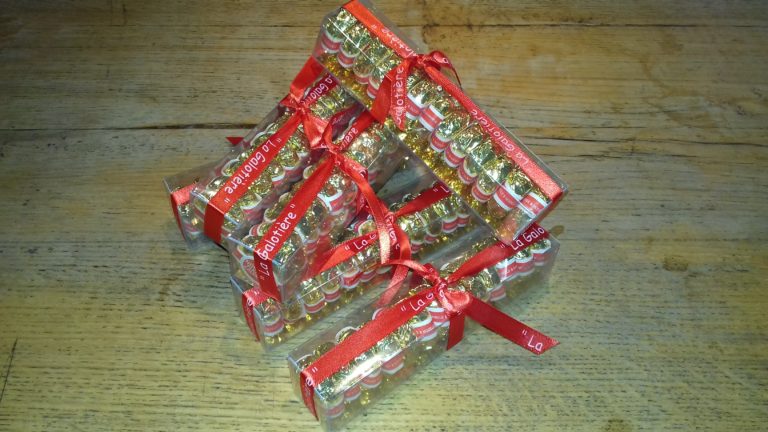 A sweet treat at the estate !
Calvados chocolates have arrived at La Galotiere.
A local chocolate maker (less than 50km from La Galotiere) uses the "vieux" calvados to produce these fantastic chocolates.
The calvados, coated in dark chocolate, will delight your taste buds at the end of a meal.
This little surprise is on sale in our shop, as a bar of 12/13 chocolates.