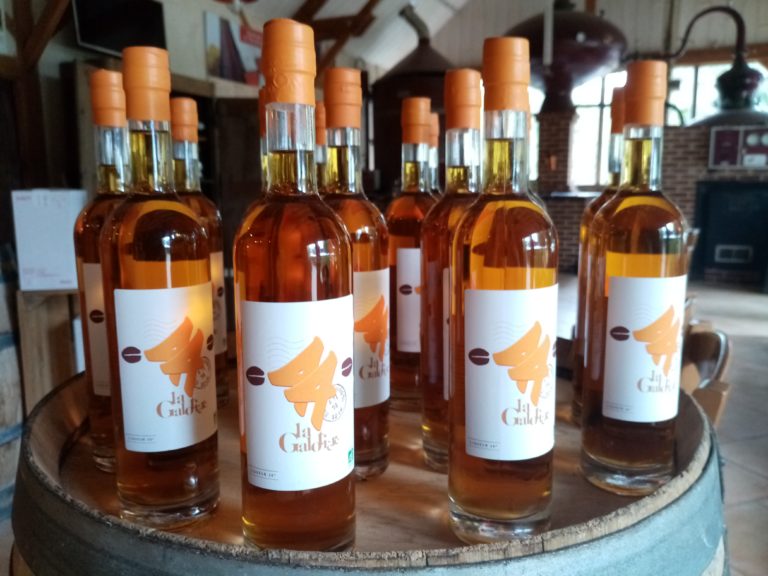 On the 75th anniversary of the Normandy Landings, La Galotiere has created a new product : calvados liqueur "44".
This product is created with coffee beans, oranges and sugar, steeped in La Galotiere calvados for 44 days. All these ingredients are, of course, organic. This 36 % liqueur can be drunk after dinner, in a cocktail, or evenin hot water.
You can discover and sample this liqueur in our shop.