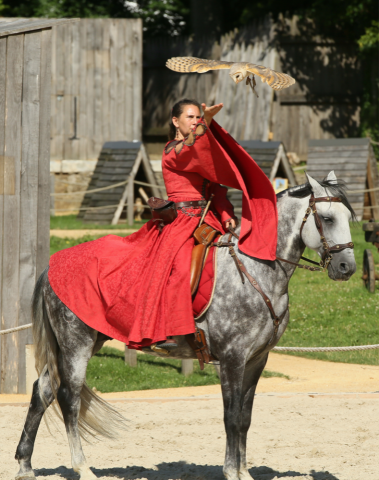 Sunday, August 2, 2020 – 25th Farm Market + Show
On Sunday, Mr and Mrs Olivier invite you to discover their work and expertise, as well as their traditional and new products, from 10am to 7pm.
On this day, many activities will be available : orchard tours by tractor, visit of the ciderworks, distillation …
Local and home-made produce will be on sale.
Futhermore, to celebrate our 25th Open Day, the artists "Hippogriffe" will perform a horse and falconry show.
You can enjoy a meal with family or friends, with a set menu using market produce. Reservation required.
Adult menu + Show (free) : 25 €
Child menu + Show (free) : 12 €
Show : 8 €