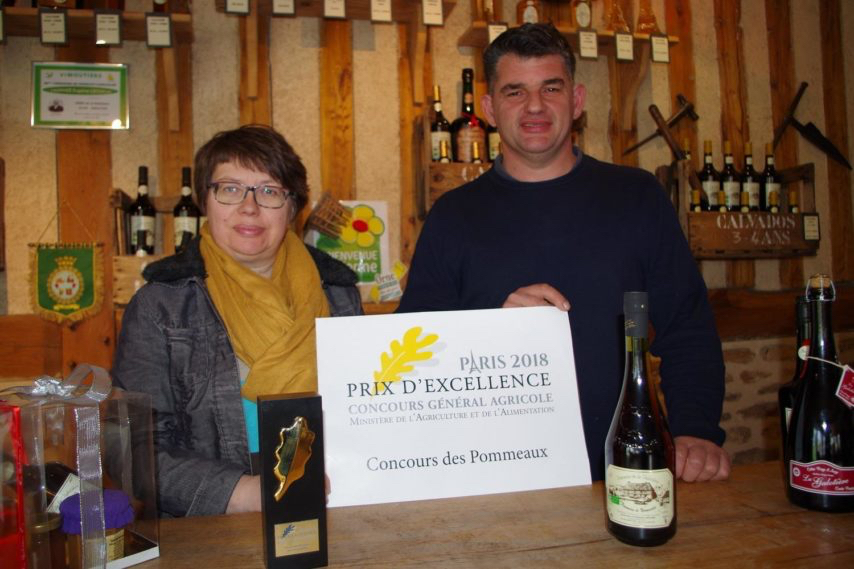 Prize for Excellence 2018
On Wednesday 31st January 2018, Jean-Luc and Nathalie Olivier received the Prize for Excellence 2018 in the pommeaux category of the national agricultural competition (CGA) for a product which had been awarded a gold medal in 2015, bronze in 2016 and silver in 2017.
Unlike the medals, which are awarded in recognition of high quality products, the prize for excellence is a competition within the CGA, drawing on the best results of the three previous years. This prize is thanks to our unique level of expertise.