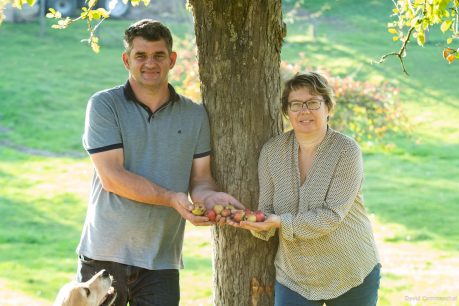 Nestled in a valley of the Pays-d'Auge, in the Orne department, the Galotière estate has been producing apple and pear products of outstanding quality since 1963.
Jean-Luc and Nathalie Olivier welcome you throughout the year to introduce you to their range of produce which, for the most part, is certified Organic and "Protected Designation of Origin" (AOC:Appellation d'Origine Contrôlée and AOP: Appellation d'Origine Protégée).
Le Domaine
The estate covers an area of 45 hectares of orchards : 43 hectares of apple trees and 2 hectares of pear trees. With 50 varieties of Normandy and Pays-d'Auge apples and 10 varieties of pears, the farm produces between 150 and 300 tonnes of fruit per year, all of which is converted on -site into La Galotière's range of products.
Today the business in run by Jean-Luc and Nathalie Olivier, with the help of their 4 employees.
La Galotière is one of the few estates to produce organic old calvados over 10 years, as it has been certified Organic since 2000.
We are also specialists in top-of-the-range cider and perry, like the "cuvée prestige millésimée" and the "cuvée élixcidre", produced using tradition methods.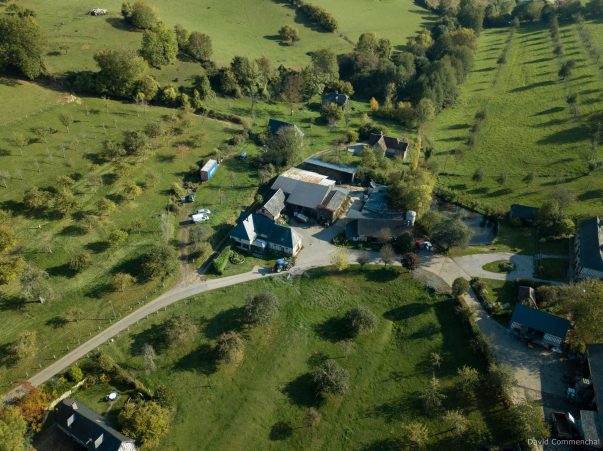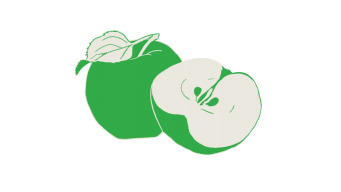 1
I send my
order form by email
2
A quote will be sent
back to me by email
3
I validate the quote
and I pay (money transfer)
4
After payment, the order will be sent to me.
DIRECT SALES
The estate shop, fragrant with the scent of apples, is open to the public throughout the year, Monday to Saturday, 9am – 12.30pm and 2pm – 6pm.
Open Day
The Galotière Open Day takes place every year on the first Sunday in August, from 10am until 6pm. You can visit the orchards, cellars and distillery by tractor, driven by Jean-Luc. A farmers' market is held, where you can buy local produce for your picnic.
sur place
Organic Produce
Our family business is run using methods which respect the fruit, nature and the earth. Our produce has been certified Organic since 2000.
gîtes
À proximité de la ferme cidricole et élevage de bovins, ces gîtes confortables du XVIIIème restaurés dans le style du pays ont gardé intérieurement leur typicité pour le plus grand plaisir de ses hôtes.