Individual Tasting Visits
The Galotière shop is open throughout the year, Monday to Saturday, 9am – 12.30pm and 2pm – 6pm. 
Il est ouvert toute l'année, de 9h à 12h30 et de 14h à 18h, excepté le dimanche.
In the shop you can watch a film which explains the production of various cider-based products. 
The cider works are open to the public. You can freely access the estate's courtyard, where you can admire the Pays-d'Auge "picture postcard" that is La Galotière.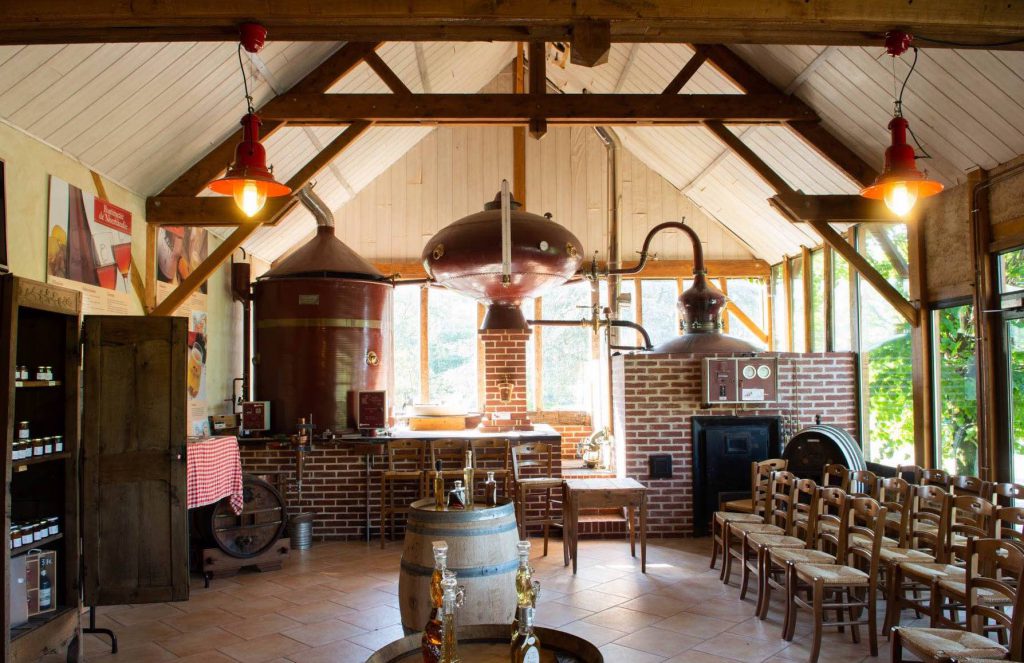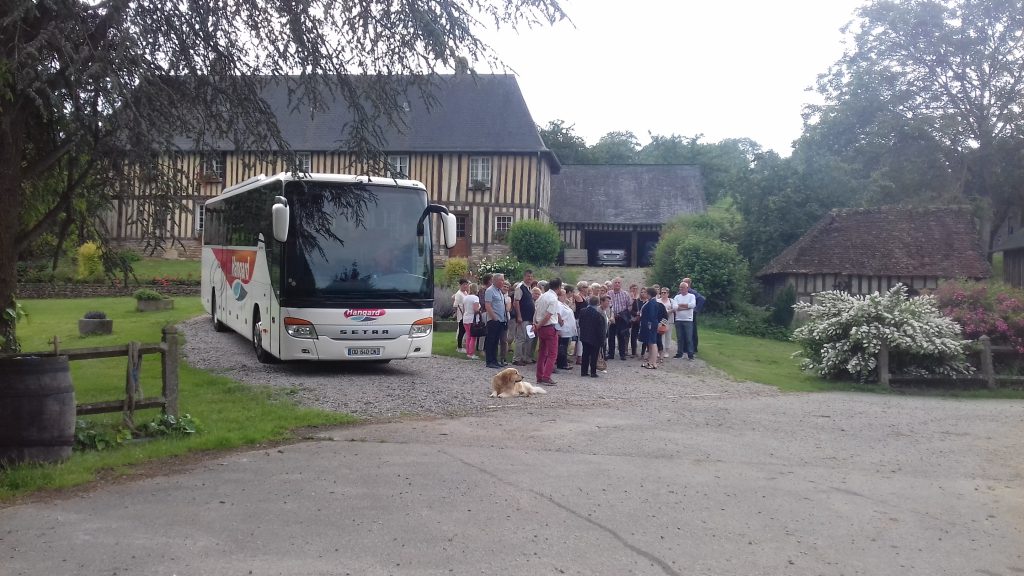 Group Tasting Visits
Jean-Luc and Nathalie Olivier propose guided visits of their marvellous estate. 
You will visit the vat-room to learn about the production of cider, perry and juice. 
You can also learn about the distillation process, used to produce pommeau and calvados, with an explanation of the pot still which is located in the shop area. 
This is followed by a tasting of perry, cider and other produce of the estate. 
This visit is suitable for all groups, including school parties, and is by prior arrangement only. 
For the group visits, Mr and Mrs Olivier offer 2 different options:
Visit + Tasting
Reservation Required : Yes.
Minimum Group Size : 15.
Length of Visit : 1h30.
Price : 3 € per person, 1 free for every 20 people
Visit + Tasting + Bottle of cider
Reservation Required
Yes.
Minimum Group Size 15.
Length of Visit 1h30.
Price 5,50 € per person, 1 free for every 20 people
With this option, each visitor can take away a bottle of cider.