Visites et Dégustation individuelle
La Galotière possède un point de vente au cœur de l'exploitation, qui est aussi la Distillerie. Il est ouvert toute l'année, de 9h à 12h30 et de 14h à 18h, excepté le dimanche.
Dans ce point de vente, un film de 11 minutes est diffusé, afin de comprendre le processus de fabrication des différents produits. Une dégustation vous sera proposé par la suite.
De mai à septembre, un parcours fléché de 30 minutes dans les différents vergers est à votre disposition. Vous allez pouvoir vous ressourcer en étant au plus près de la nature.  
La cidrerie est accessible à tout public. Venez admirer la Galotière qui pourrait se définir comme "la carte postale du Pays-d'Auge".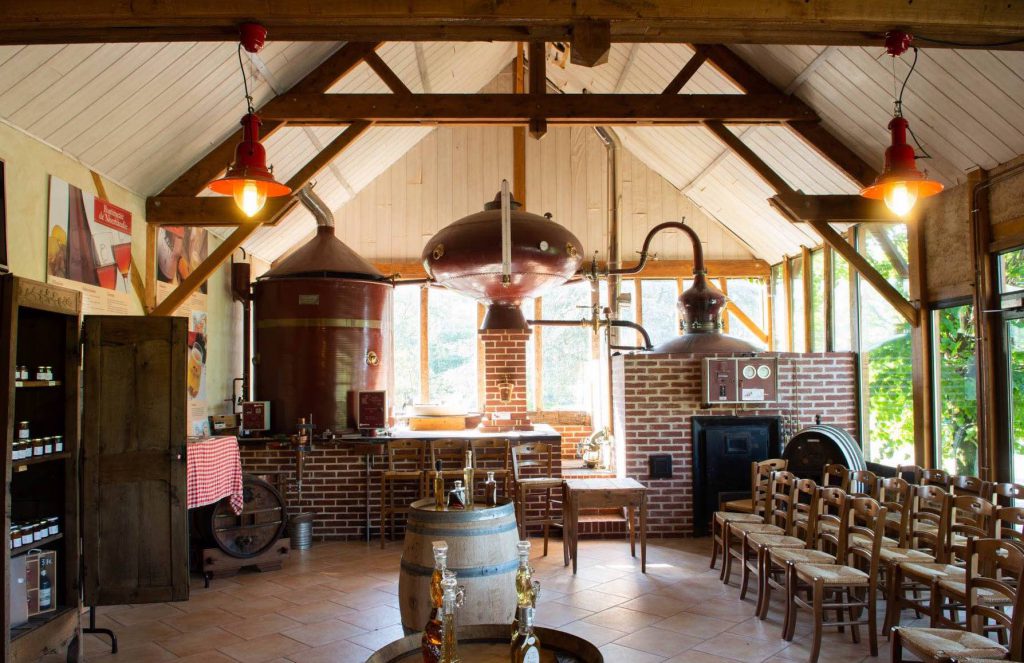 Visite et Dégustation en groupe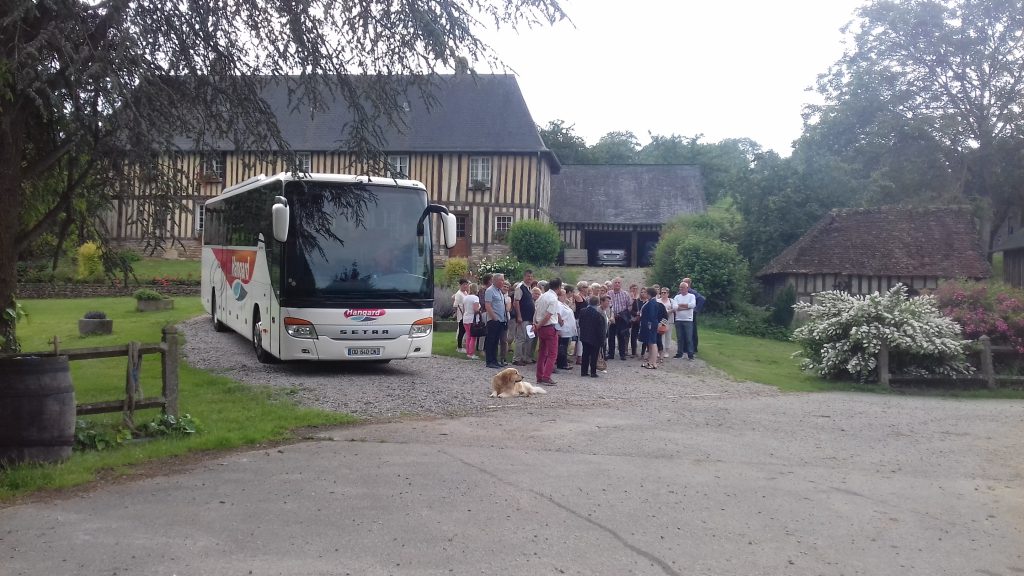 Jean-Luc and Nathalie Olivier propose guided visits of their marvellous estate. 
You will visit the vat-room to learn about the production of cider, perry and juice. 
You can also learn about the distillation process, used to produce pommeau and calvados, with an explanation of the pot still which is located in the shop area. 
This is followed by a tasting of perry, cider and other produce of the estate. 
This visit is suitable for all groups, including school parties, and is by prior arrangement only. 
Formule n°1
Visit + Tasting
Reservation Required :
Yes.
Minimum Group Size : 15.
Length of Visit : 1h30.
Bouteille de Cidre : Non.
Price : 5 € par personne.
Formule n°2
Visit + Tasting + Bottle of cider
Reservation Required
 : Oui.
Minimum Group Size : 15.
Length of Visit : 1h30.
Bouteille de Cidre : 1 bouteille de Cidre Brut ou Demi-Sec.
Price : 8 € par personne.
Visite des vergers en tracteur
Jean-Luc Olivier vous donne rendez-vous tous les lundis après-midi de Juillet et Août, à 15h, pour vous proposer une visite des vergers en tracteur.
Tout au long de cette balade, vous pourrez admirer des poiriers, des pommiers hautes et basses tiges ; et peut-être quelques bovins.
Jean-Luc s'arrêtera quelques fois pour vous donner quelques explications sur le cycle du pommier et sa production.
Cette visite dure environ 30 minutes. Puis, un goûter est proposé : 1 Crêpe + 1 Verre de cidre-poiré-jus
Tarif unique : Visite + Goûter 6 €
La visite amuse aussi bien les petits que les grands !!