1963
Claude and Janine Olivier, whose families were both from the Domfront area, purchased La Galotière in 1963, intending to use the 27 hectare farm for cattle rearing. 
Having planted apple and pear trees on the estate, the couple decided at the end of the 1970s to strat to produce cider and calvados to sell at the farm shop.
Issu de famille originaires de la région de Domfront, c'est à la fin des années 70 que le couple décide de développer la production de cidre fermier et de calvados. Afin de commencer la vente au domaine.
1980
In the 1980s, the family's eldest son, Jean-Luc, liked to help picking the apples and developed a love of the cider-making process. 
He decided to take over his parent's farm, but he didn't envoy cattle rearing. So, alongside his father, he further developed the cider and calvados production.
From, 1987, Claude and his son planted 2400 standard apple trees and 2 hectares of semi-dwarf apple and pear trees.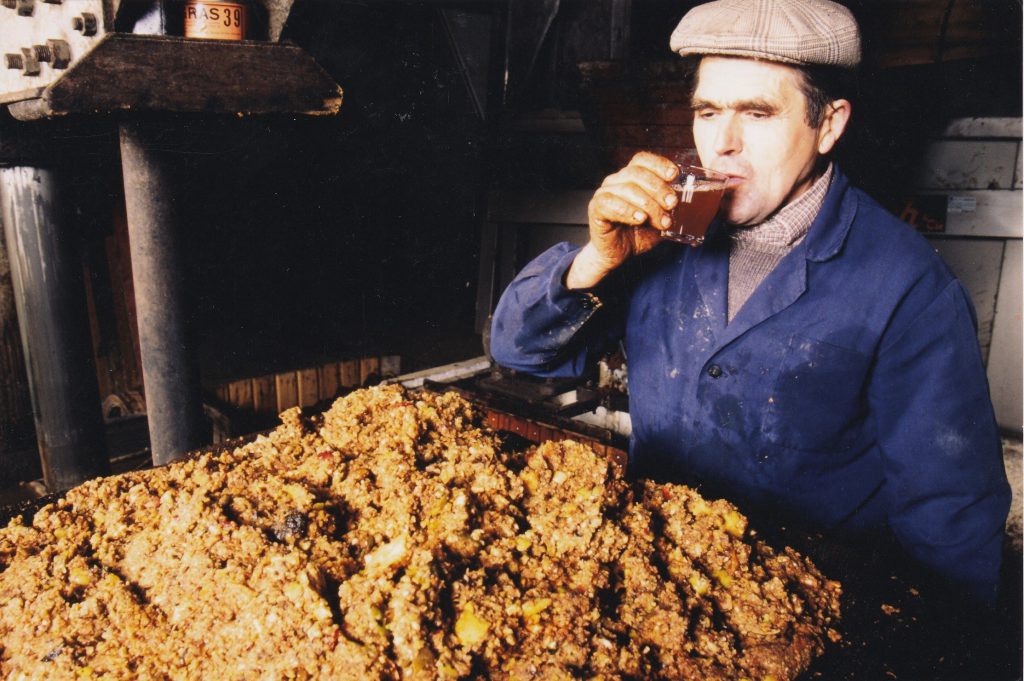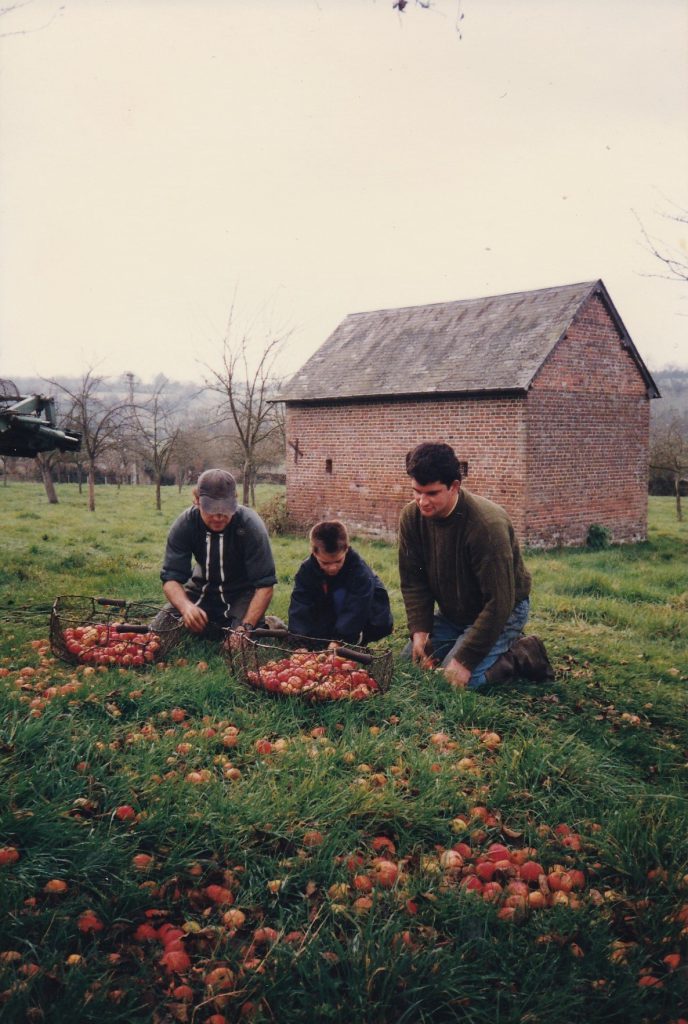 1991
By the age of 24, Jean-Luc Olivier was producing cider, calvados, perry and apple juice.
He was joined a few years later by his wife, Nathalie, who became involved in the farm shop sales.
The Olivier family's estate became one of the most renowned in the Pays-d'Auge and in Normandy, thanks to their passion and level of expertise.
Today
The estate covers an area of 45 hectares of orchards : 43 hectares of apple trees and 2 hectares of pear trees. With 50 varieties of Normandy and Pays-d'Auge apples and 10 varieties of pears, the farm produces between 150 and 300 tonnes of fruit per year, all of which is converted on -site into La Galotière's range of products. 
Today the business in run by Jean-Luc and Nathalie Olivier, with the help of their 4 employees. 
La Galotière is one of the few estates to produce organic old calvados over 10 years, as it has been certified Organic since 2000. 
We are also specialists in top-of-the-range cider and perry, like the "cuvée prestige millésimée" and the "cuvée élixcidre", produced using tradition methods.